One Piece: Episode of Luffy – Hand Island no Bouken | 10bit | BD-720p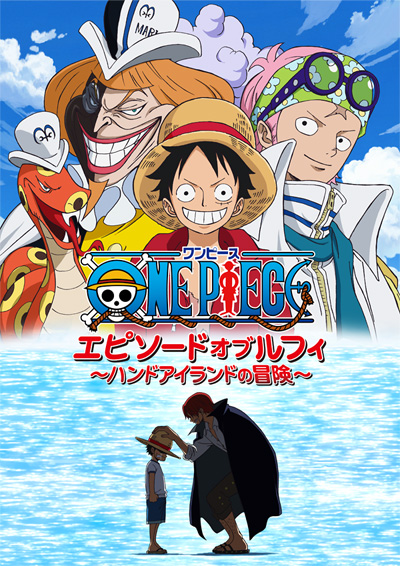 Synopsis
The story of the Hand Island no Bouken special is set a little before the events of One Piece Film Z and depicts a major "Hand Island" incident during the New World storyline. The story is set at "Cannon Town" where a parent and a child work as craftspeople. The incident revolves around them and a commodore of a marine base. The special will also have a flashback scene to the story in the first chapter of the manga, but with new animation.
Alternative Titles
Synonyms: One Piece: Episode of Luffy – Hand Island Adventure
Information
Type: Special
Episodes: 1
Status: Finished Airing
Aired: Dec 15, 2012
Producers: Toei Animation
Genres: Action, Adventure, Comedy, Fantasy, Shounen, Super Power
Duration: 1 hr. 42 min.
Rating: PG-13 – Teens 13 or older
—–
Encode Info:

Fansub/Source: Tsuki BD 720p
Video: 10bit BD 720p mkv x264 @ CRF24
Audio: Japanese 2 Channel AAC @ 48Khz
Subtitle/Style: English/Softsubbed
Encode Size: 450Mb